About Precision Land Management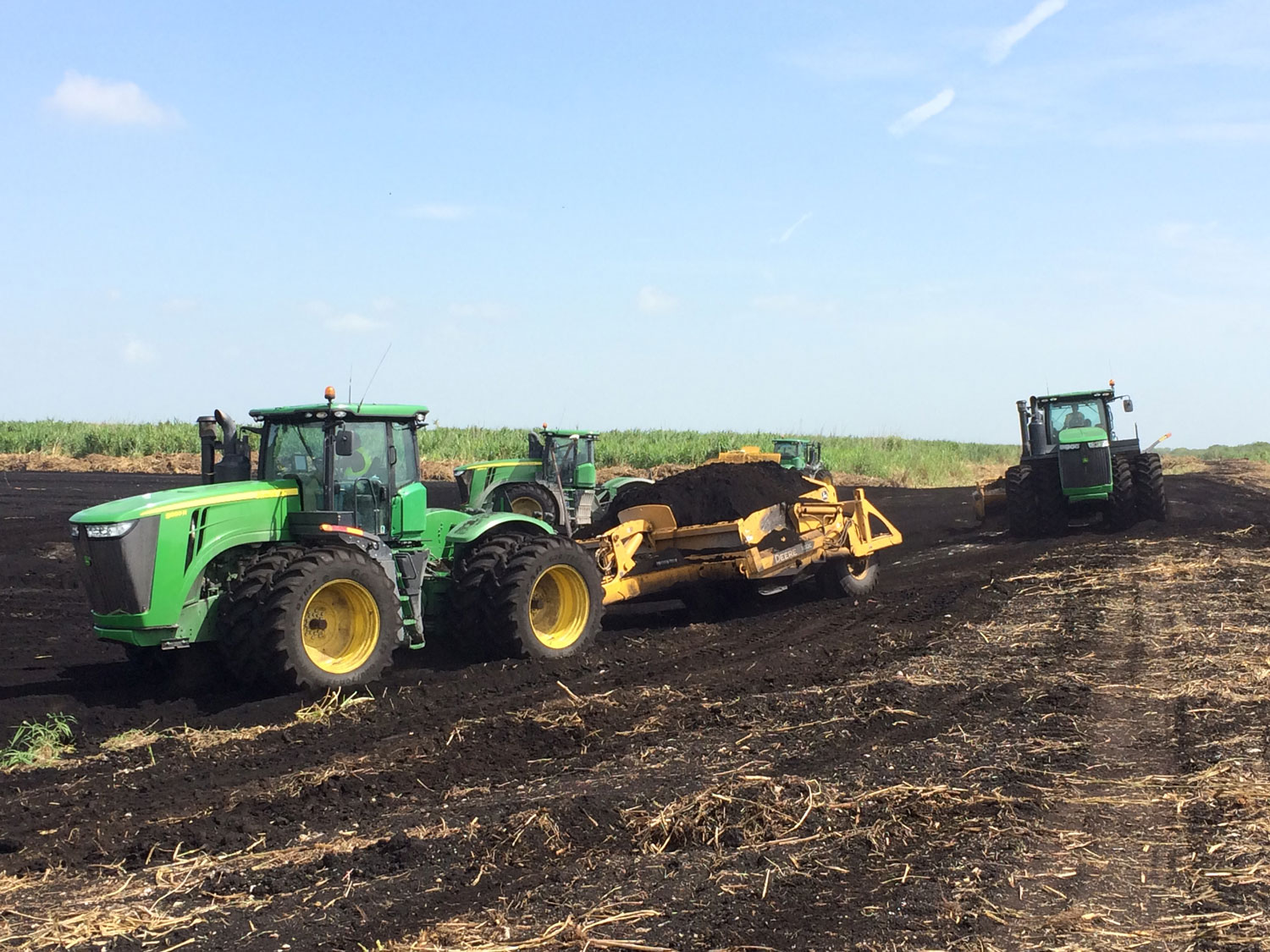 Precision Land Management (PLM) was founded in 2012 to capitalize on an identified market opportunity in the field of agricultural land development in the farming communities surrounding Lake Okeechobee in South Florida. Taking full advantage of that market opportunity, Precision Land Management has quickly grown into the premier land leveling provider in South Florida. With a fleet of more than 20 agricultural tractors and 25 employees, our first five years of operation saw Precision's base of operations expand from its inception in Belle Glade and the surrounding communities to a network of satisfied customers across Brevard, Desoto, Glades, Hendry, Highlands, Indian River, Martin, Okeechobee, Palm Beach, and St. Lucie Counties. Precision's expertise has recently traveled beyond the region with services provided in Wisconsin.
PLM has expanded its services to include full site development working in conjunction with area General Contractors to provide value added services on a wide variety of full construction development projects. PLM has performed services under those contractors to successfully complete work on projects for a wide range of governmental entities, which include: US Army Corps of Engineers, South Florida Water Management District, National Resources Conservation Service, Central County Water Control District, and the Spring Lake Water Improvement District. An example of one such project is the EAA project for the SFWMD where Precision moved 3.1 million cubic yards of material across 15,000 acres in only 10 months. PLM also provided clearing and leveling services for several solar farm projects completed by Florida Power and Light. In addition to this experience in heavy civil construction, Precision Land Management has also developed a substantial base of recurring customers for agricultural land leveling and maintenance services with these services allowing customers to take advantage of Natural Resources Conservation Service best management practices credits. Paramount among these satisfied customers is the United States Sugar Corporation, for whom Precision performs leveling and maintenance services on 30,000 acres on an annual basis. Additional customers include Okeelanta Corporation, Premier Citrus, MacArthur Dairy, and multiple private farmers across the region.
LOOKING FORWARD
In the coming years, Precision Land Management will remain on the cutting edge of all available technology with the continued commitment to exceeding the expectations of our customers and partners. PLM was created to fill a market void within the agricultural community. A community where we were raised, and where we work. PLM has enjoyed an incredible rate of growth and success because we have the trust of our community; a trust gained and a trust earned through performance, and through positive contributions and participation in the community. PLM will continue to grow and to expand our operations, while remaining true to the principles that we adhere to.